Filming Brand awareness Video with Seeqmedia
In late 2021 Beautiful Disregard had the privilege to work with Simon from Seeqmedia in the production of a Brand Awareness Video.
Simon is passionate about personalised service, empowering community relations and all things pertaining to filming and photography; so, when he offered to produce the very first Brand Awareness Video for this small family owner Company called Beautiful Disregard, they were beyond grateful!
Simon and Shireen worked together over several months to coordinate and collaborate content, that would enable others to see the heart behind this special brand.
Given Beautiful Disregard is about impacting women and youth in a unique and personalised way, Shireen called on cherished friend Renae Helps; whom is not only a passionate mother of four girls, but an extremely skilled woman in staging and directing creative work, to help with this task.
Together Shireen and Renae thoughtfully considered the direction of the video and contacted the amazing staff at Crystalbrook Flynn; who generously allowed their 5 star resort to be used for the filming.
Mothers, daughters, and sisters who have been on the "beautiful Disregard journey" to date, were happy to gather and invest their time; in a cause that has impacted so many people in a beautiful way.
The filming by Seeqmedia was carried out over a three-day period and Simon's commitment, patience and attention to detail, was testament to his vision to go above and beyond for clients!
The end result was the formulation of several short videos that tell a story of courage, hope and above all Love!
Founders Stephen and Shireen O'Brien are sincerely grateful to the amazing women and girls who devoted their time to this Brand Awareness Video, along with Ps Henry Le'afa and his 'Strengths Team' of men, who turned up on the day to wear the brand with pride.
A special mention of gratitude to Kerralyn Briggs, Kelsey O'Brien, Renae Helps, Charlize Helps, Imogen Helps, Ps Sharon Tana and Becca Yarwood for their unending humility and kindness toward all things related to Beautiful Disregard and to the stunning Marketing staff at Crystalbrook Flynn (Claudia and Brie) who did everything in their power to support the vision.
Simon from Seeqmedia did a sensational job and Beautiful Disregard would highly recommend his service.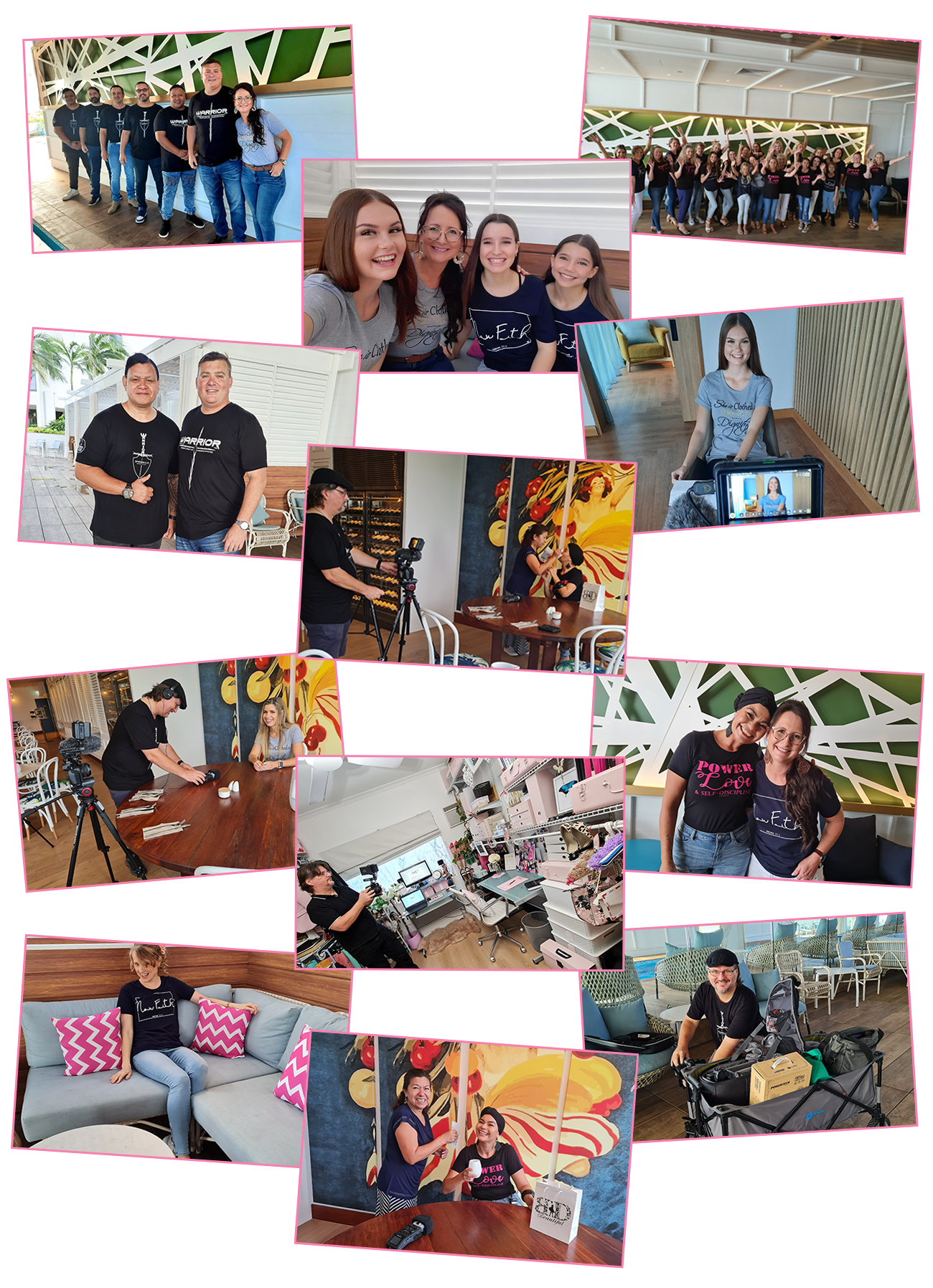 We love Women's Conferences
Shireen is a dynamic speaker whom loves to share her testimony. She has many stories on how she has stood in times of trial, engaged with the un-engagible, worked with integrity when others would not have, conquered fears of the unknown, embraced tribulation and walked by faith not sight!
Shireen is inspiring on so many levels and loves to empower women of all ages!
If you have an event or conference which you would like Shireen to present; please email us and we will be in touch.